From Hope to Reality
Notre-Dame Hospital is a healthcare facility located in a small rural community in northern Ontario. With the help of its supportive and generous community, Notre-Dame Hospital has always managed to stand out in its services offered to the population. Notre-Dame Hospital represents nearly 50 years of history and community work dedicated to improving services so that people of Hearst and surrounding communities have exceptional health care at their doorstep.
First Look at the Project
Project
With the Notre-Dame Hospital expansion and modernization project, the overall surface area of the establishment will increase by 500 square meters (5,400 square feet) in 2025. In addition to the expansion which includes the new physiotherapy centre, the visiting specialists clinic and the respiratory therapy centre, the hospital's pharmacy and laboratory space will also be renovated. But why so many changes? It is important to note that these changes are very important and even necessary for the hospital, for various reasons. Here are a few of them:
Notre-Dame Hospital was built in 1972, so it is imperative to improve some of its structures.
In order to meet certain criteria and new standards implemented by the Ministry of Health.
To provide enhanced infection control security.
For spacing, for the public and healthcare professionals.
To ensure patient confidentiality.
With the intention of having all external services on the main floor of Notre-Dame Hospital.
---
Why do employees and people in our community want this project?
The idea of moving to a new cardio-respiratory space has always been in our plans, but the cost associated with it has always prevented us from proceeding. But with the great generosity of the people of the Hearst region, this dream will finally come true! Covid-19 forced us to move our specialist clinic services to another location, this change made us realize the advantage of having access to our services without having to enter through the hospital. This new facility will allow us to provide accessible and confidential services. Donations will allow us to give back to the community by providing local services, which will limit travel outside the city. I want to thank you for your donations and your generosity.
Moving the physiotherapy department to larger spaces is a dream that will become a reality in the near future! And this will be achieved with the help of people from the community and the support of Claude Giroux. The project will make it possible to offer our population a larger and adequate conditioning space, as well as treatment rooms that better ensure confidentiality. In addition, a cardiac rehabilitation centre may see the light of day there!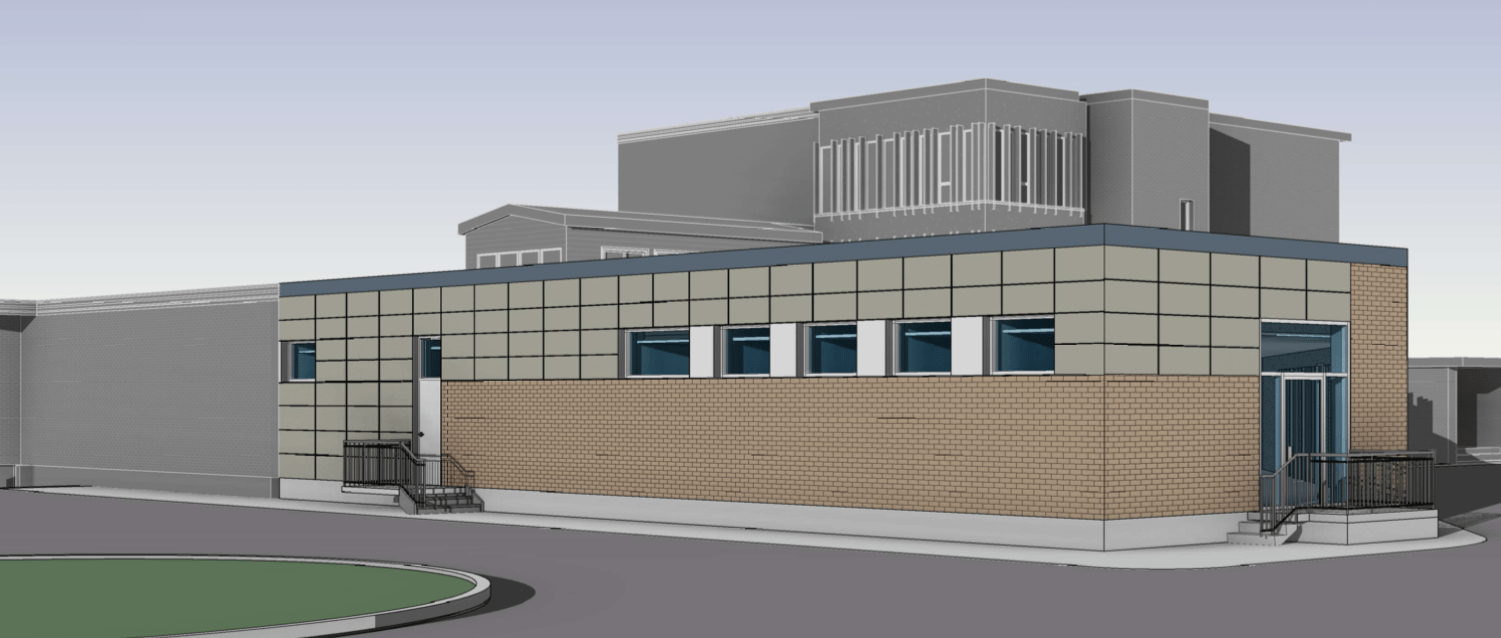 Department Improvements
We've included a full list of department improvements that will come with this project. To view the improvements of each department, simply user your cursor to hover over each of the boxes below.
New Claude Giroux Physiotherapy & Rehabilitation Centre
New Claude Giroux Physiotherapy & Rehabilitation Centre
2 times more space than in the current centre.
A total of 5 more private examination rooms including one fully closed.
More training equipment.
Provide more services including cardiac rehabilitation.
New Waiting Room
Nine times more space than before, allowing for better physical distancing.
An accessible washroom.
A confidential registration office.
Relocation of the Pharmacy
Relocation of the Pharmacy
New location.
2 times more space than in the current pharmacy.
Room reserved for chemotherapy preparation.
Renovations to meet the standards of the Ontario College of Pharmacists.
New Respiratory Therapy Centre
New Respiratory Therapy Centre
Return of the respiratory centre into the hospital.
1.5 times more space than before.
Private change rooms.
New Clinics
Location on the main floor.
25% more space than before.
Better equipped examination rooms.
Department can be separated from hospital in case of future pandemic.
Laboratory Renovation
Expansion and partial renovation.
Waiting room 3 times more spacious ensuring physical distancing and confidentiality.
35% more space for microbiology.
Project Cost
The improvements you see above will cost $5,700,000. We have currently raised $2,278,736, which is 40% percent of our outlined project goal.
Timeline
Stay up-to-date with project initiatives through the timeline section. We will update this section, as the project progresses from startup to completion.
Frequently Asked Questions
This section will answer the most frequently asked questions we have in regards to this project. If you have any questions, please feel free to contact us by email. We would be pleased to answer any questions or concerns you may have. To stay current with the latest developments regarding the project, simply visit our Facebook page.
When should work on the expansion begin?
According to the planned schedule, work should begin in the Spring of 2022. More specifically, we hope to begin preparing the site in May.
Will the main entrance located directly at the front of the hospital still be accessible?
Throughout the work, the main entrance will remain accessible to patients. No detours are planned.
When will the new clinics welcome their first patient?
According to the schedule, we should be able to welcome our first patient in our new clinics on the main floor as early as winter 2023.