Tirage 6 avril 2019- Draw April 6, 2019
April 6, 2019 | 6:30 PM

-

8:30 PM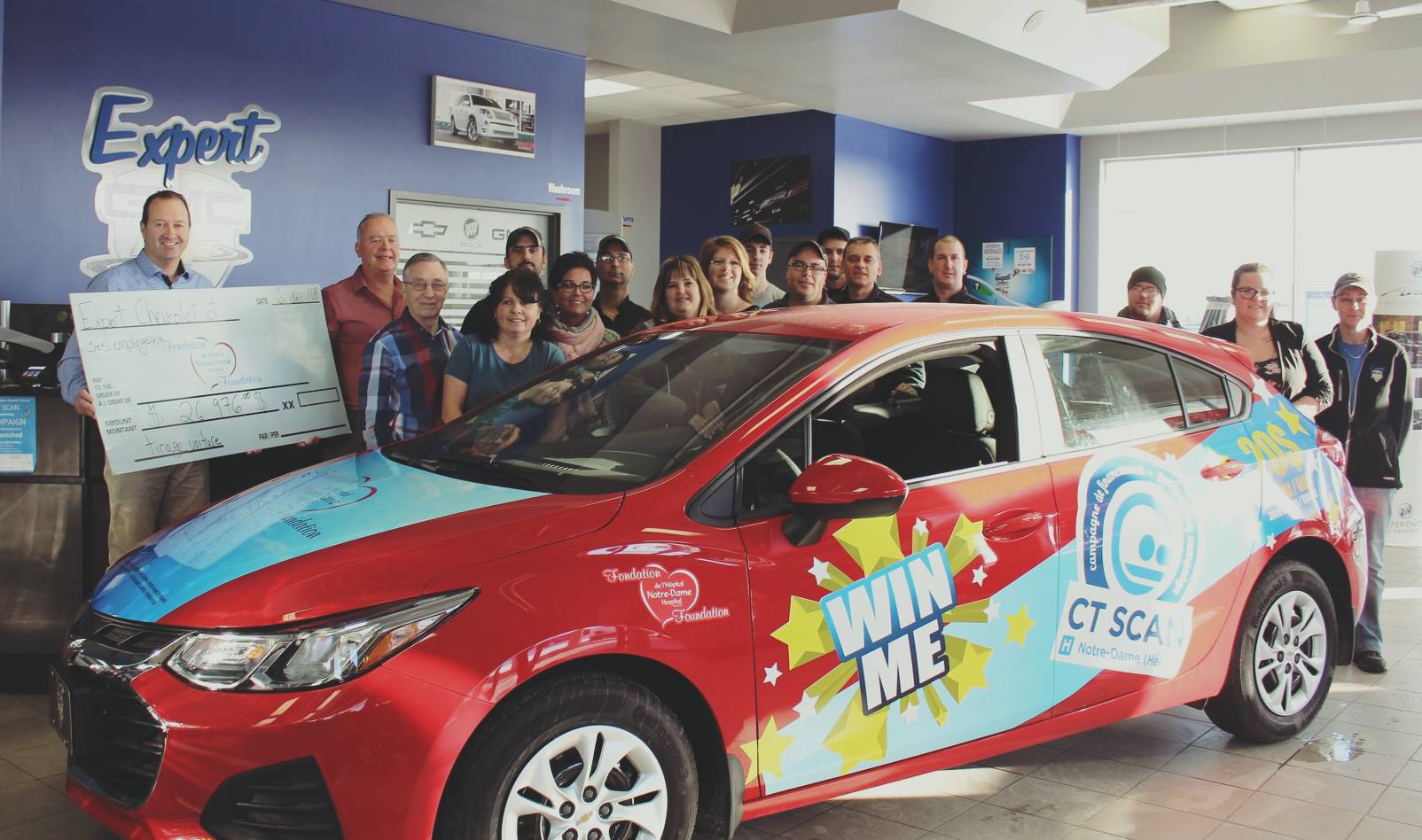 Expert Chevrolet de Hearst et ses employé(e)s ont choisi de faire un don un peu différent, mais tout aussi fabuleux! Ils ont choisi de donner une voiture 2019 Cruze Hatchback pour faire un tirage avec tous les profits dirigés envers la Fondation de l'Hôpital Notre-Dame pour le projet du CT scan ! Ces superbes billets sont en ventes dès maintenant chez Expert Chevrolet ainsi qu'à l'Hôpital Notre-Dame. Pour 20 $ vous pourriez gagner : une voiture 2019 Chevrolet Cruze Hatchback, 2 000 $ et 1 000 $ en argent! Une bonne idée pour les cadeaux de bas de Noël qui aide une bonne cause. Un gros merci à toute l'équipe d'Expert Chevrolet!
Hearst Expert Chevrolet and employees chose to make a donation but with a twist ! They decided to give a 2019 Cruze Chevrolet Hatchback for a draw with all the profits going to the Notre-Dame Hospital Foundation for the CT Scan project! These cool tickets are on sale at the Hearst Expert Chevrolet and at the Notre-Dame Hospital. For $20, you get the chance to win: a 2019 Cruze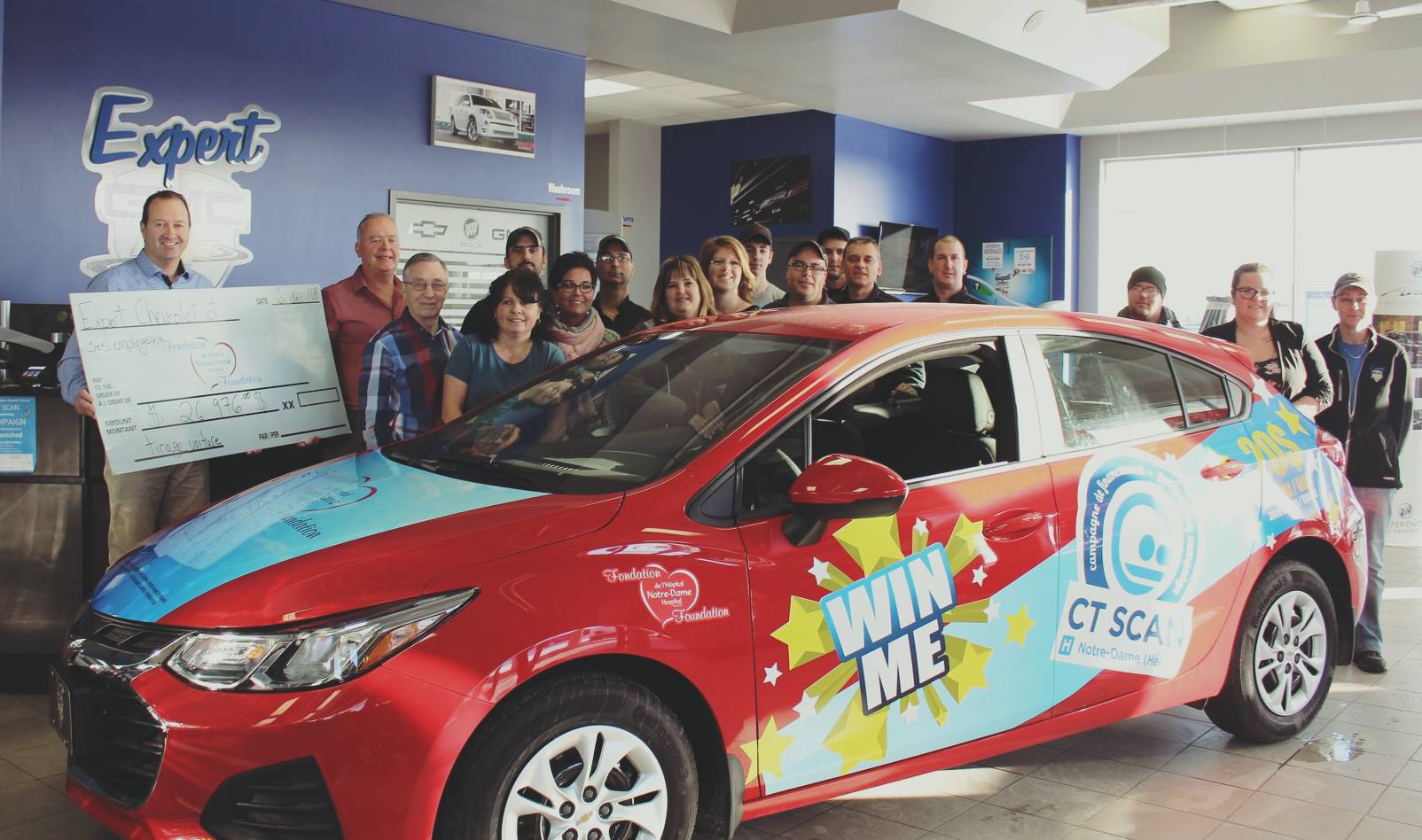 Hatchback , $2,000 and $ 1,000 in cash! A great stocking stuffer idea and, at the same time, a great way to help out a great cause. We would like to thank the Expert Chevrolet's team!