The Fondation de l'Hôpital Notre-Dame Hospital Foundation announces with enthusiasm and pride their first online sweepstake to raise funds for the Claude-Giroux Physiotherapy Centre.
Participation in the sweepstake allows you the chance to win:
Four (4) regular season tickets in Claude Giroux's personal section (choice of a game from December 2019 to March 2020) to a Philadelphia Flyers home game at the Wells Fargo Center.
Four (4) autographed jerseys by Claude Giroux.
Four (4) Philadelphia Flyers hats.
Four thousand dollars ($4,000) CAD cash.
A meet and greet with Claude Giroux before or after the game (at his discretion).
---
For tickets or for more information visit the website at meetgiroux.ca. The sweepstake ends on November 22, 2019 at 5pm. Thank you and good luck to everyone.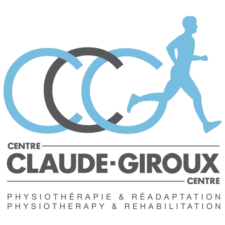 Raising funds for the Centre
In order to realize the Claude-Giroux Physiotherapy Centre project, the Foundation must raise $3 299 900. We have currently raised a total of $1 896 747!